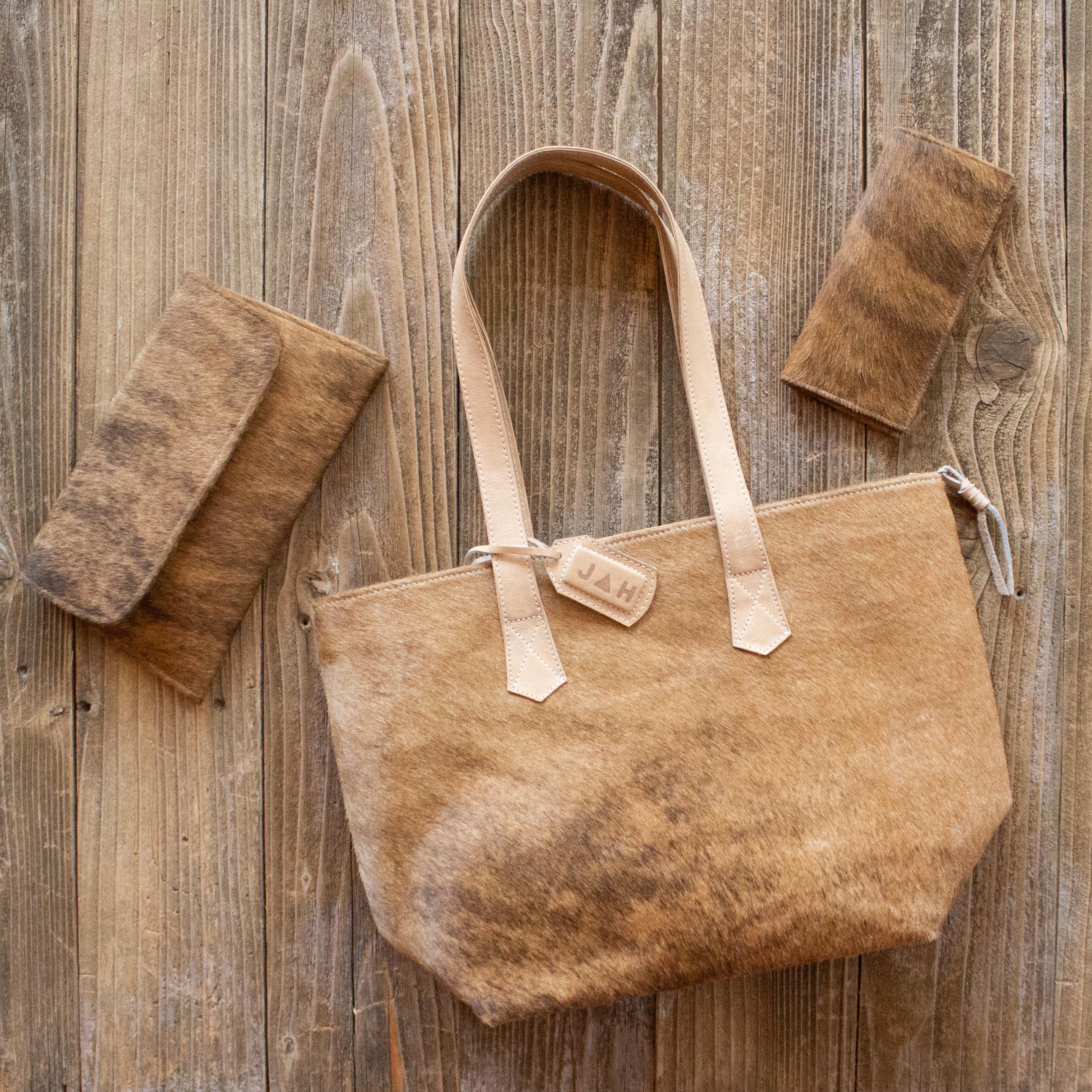 Curated Set No. 220
Curated Set No. 220 includes:
1 Tote w/ blonde leather - $350
1 Crossbody Clutch - FREE! (normally $165)
1 Cowboy Wallet - $89
By snagging this set now, you're getting a Crossbody Clutch for FREE.  Yup, you get all three pieces but only pay for two!  
Our Curated Sets offer you a chance to get multiple pieces for your own collection at an awesome discount...or take advantage of the free piece to give that one of a kind gift to a special person in your life.
About our Curated Sets
We've carefully selected some of our favorite pieces, combined them into popular Curated Sets and are now offering them to you at a special Curated Set price!  
These special pieces are not online individually and can only be purchased through this Curated Set.  As with all of our cowhide pieces, they're one of a kind.  If you see a glamorous Curated Set you love, get it before it's gone!  
A few times per month we'll offer one of a kind pieces at special Curated Set pricing.  Follow us on Instagram @jacksonandhyde and sign up for our e-newsletter to be the first to know when new glamorous Curated Sets are online!
Once purchased, Curated Sets are final sale.