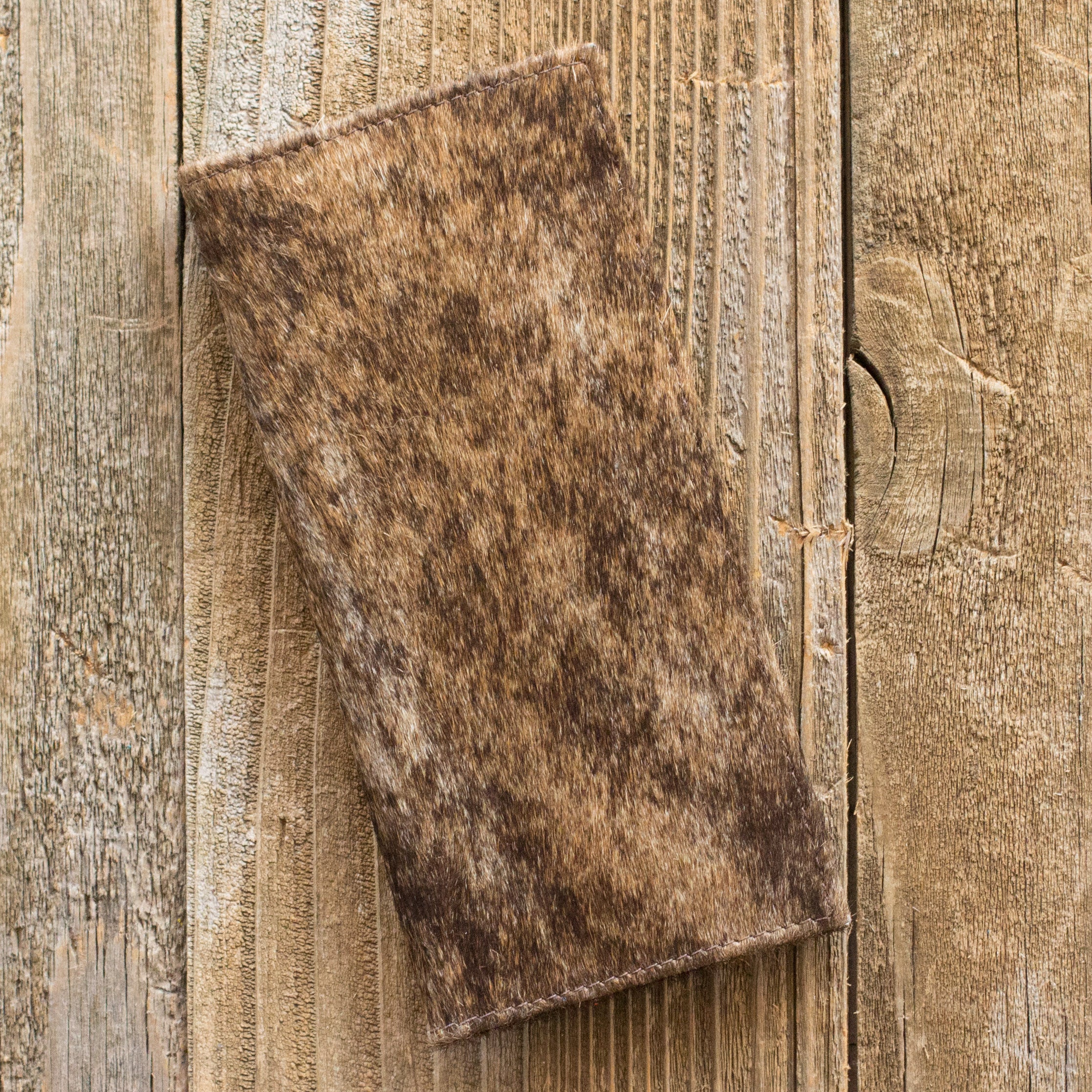 Glover Cowboy Wallet
Each piece is one of a kind!  You will receive the exact item pictured. 
FEATURES & FUNCTIONS:
100% cowhide exterior 

Leather lined interior

7.5" x 3.5" approximate size

14 slots for credit cards

4 vertical sleeves/pockets to stash cash or a checkbook
Extremely versatile; can be used as a standalone wallet or a wallet within a larger clutch or bag
Popular for both women and men

No dyes used in cowhide coloring
Cowhide may wear naturally with use.